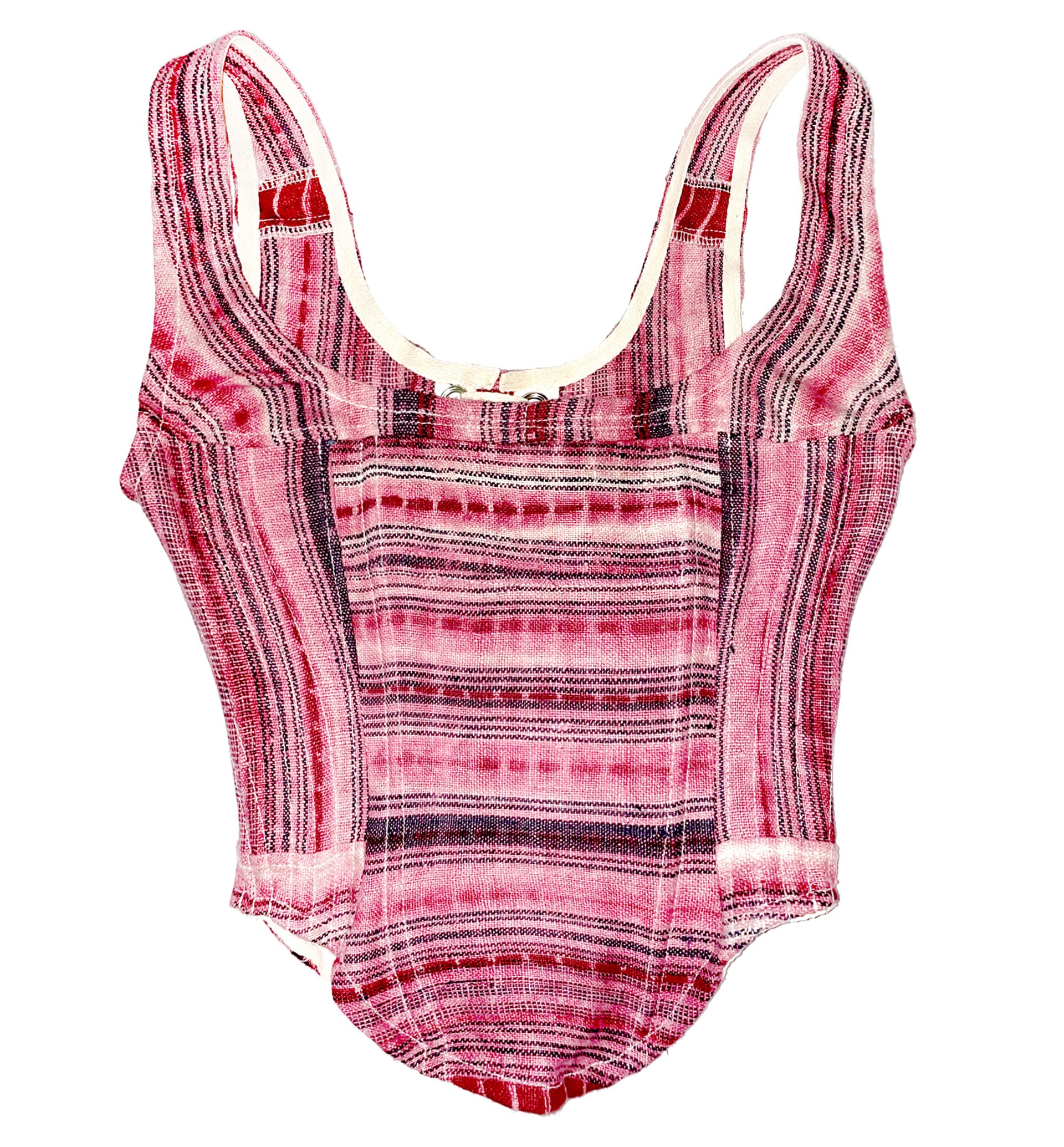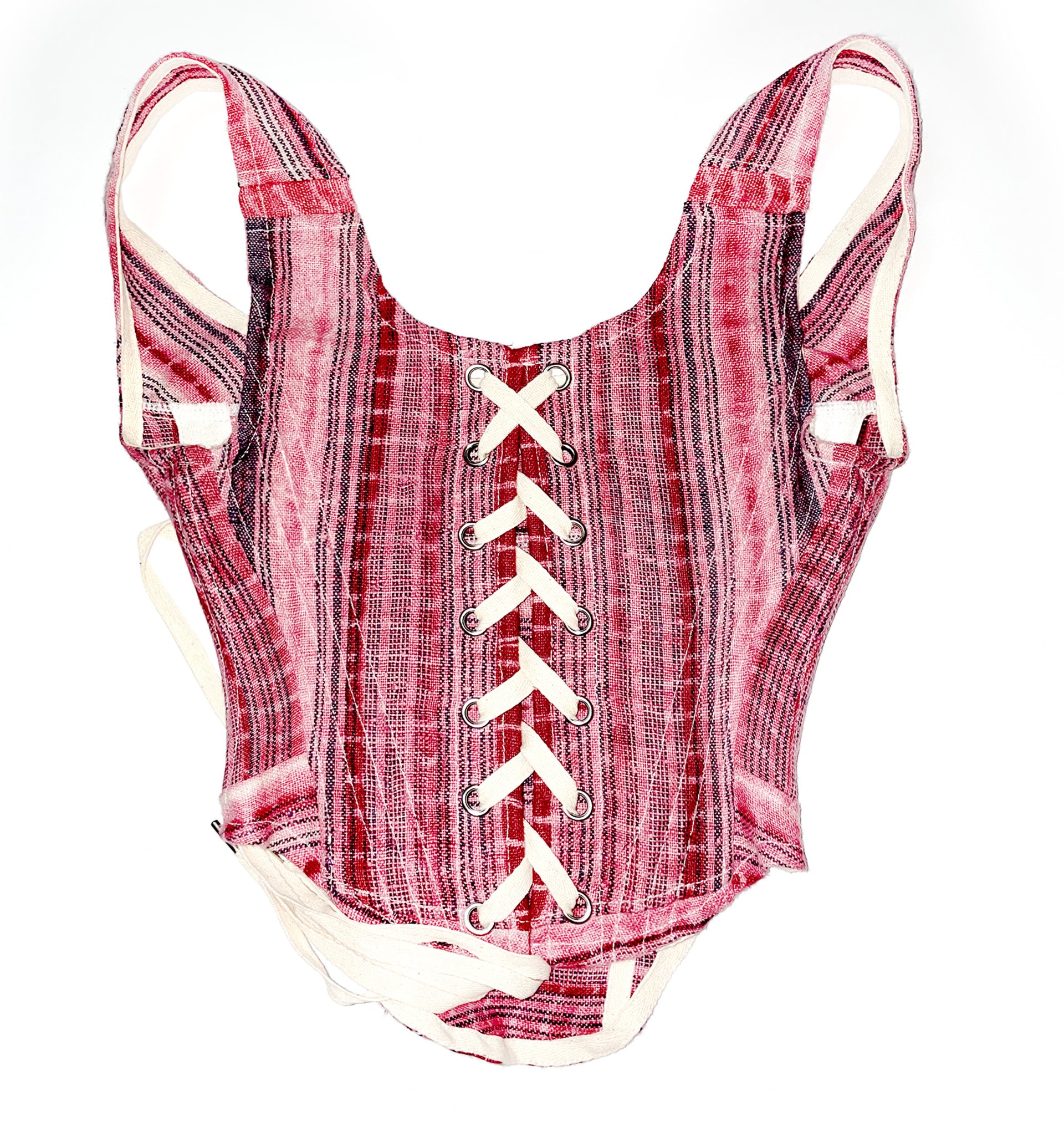 Welcome to our Thai Hemp Fabric Corset Collection.
This corset is made with a special hemp fabric found in the North of Thailand and dyed using natural dyes by the local people know as the Hmong Hilltribe people.
It is a properly structured corset with lace up in the back. Can be worn day and night, by itself and over a loose shirt.
Tie tighter or looser to adjust sizing. One of a kind piece. 
WASH: Cold wash by hand