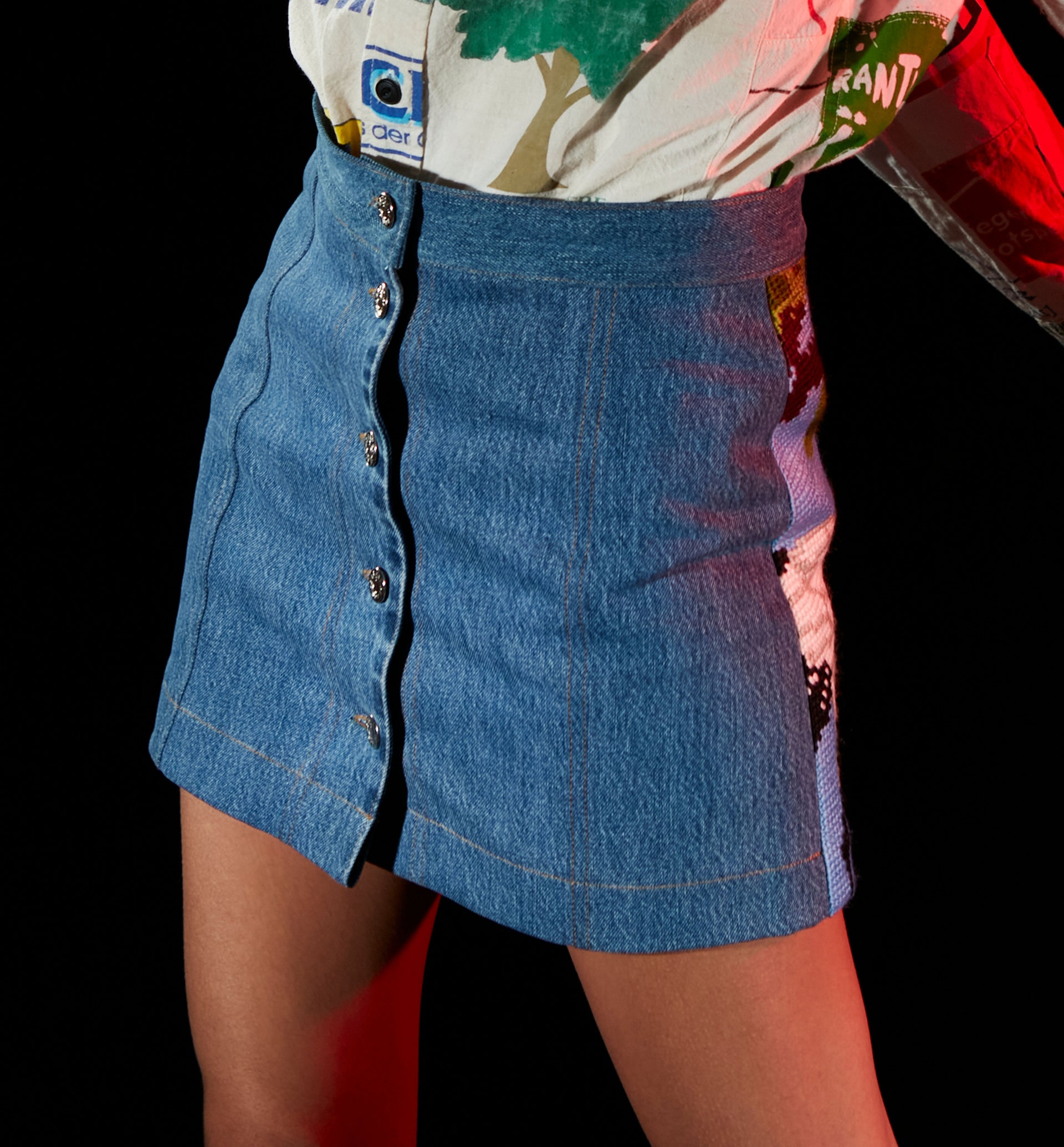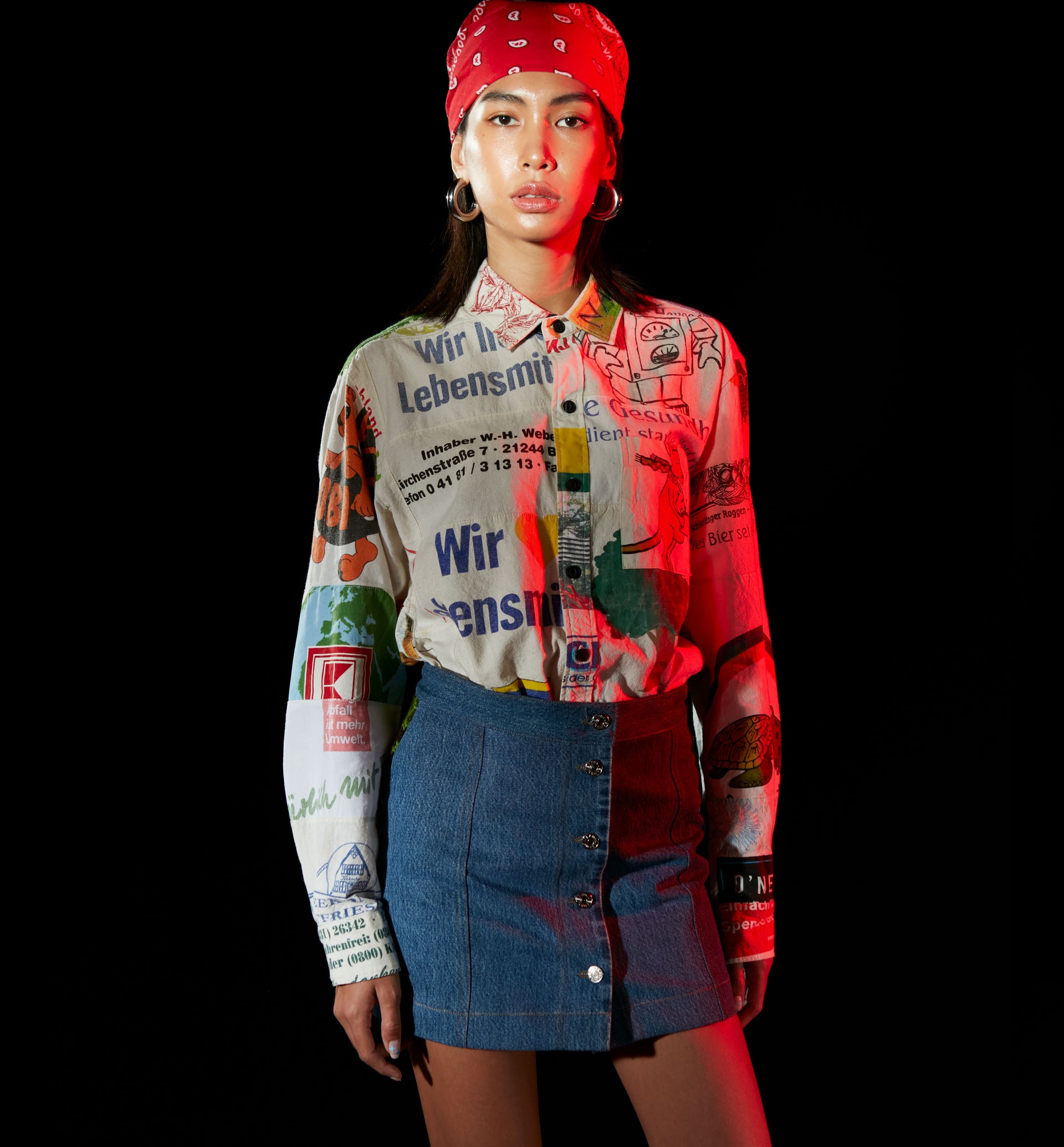 The Siam Circle x Jirawat Embroidery Skirt is our new embroidery baby.
We make the skirt out of upcycled denim and vintage hand cross stitch tapestry. All cross stitch designs are very traditional Thai. 
We made these for you, so that our embroidery could be worn all season long. Every pair has been worked on with love and a lot of hard work. 
SIZE CHART
S: Waist 26 
M: Waist 28
L: Waist 30