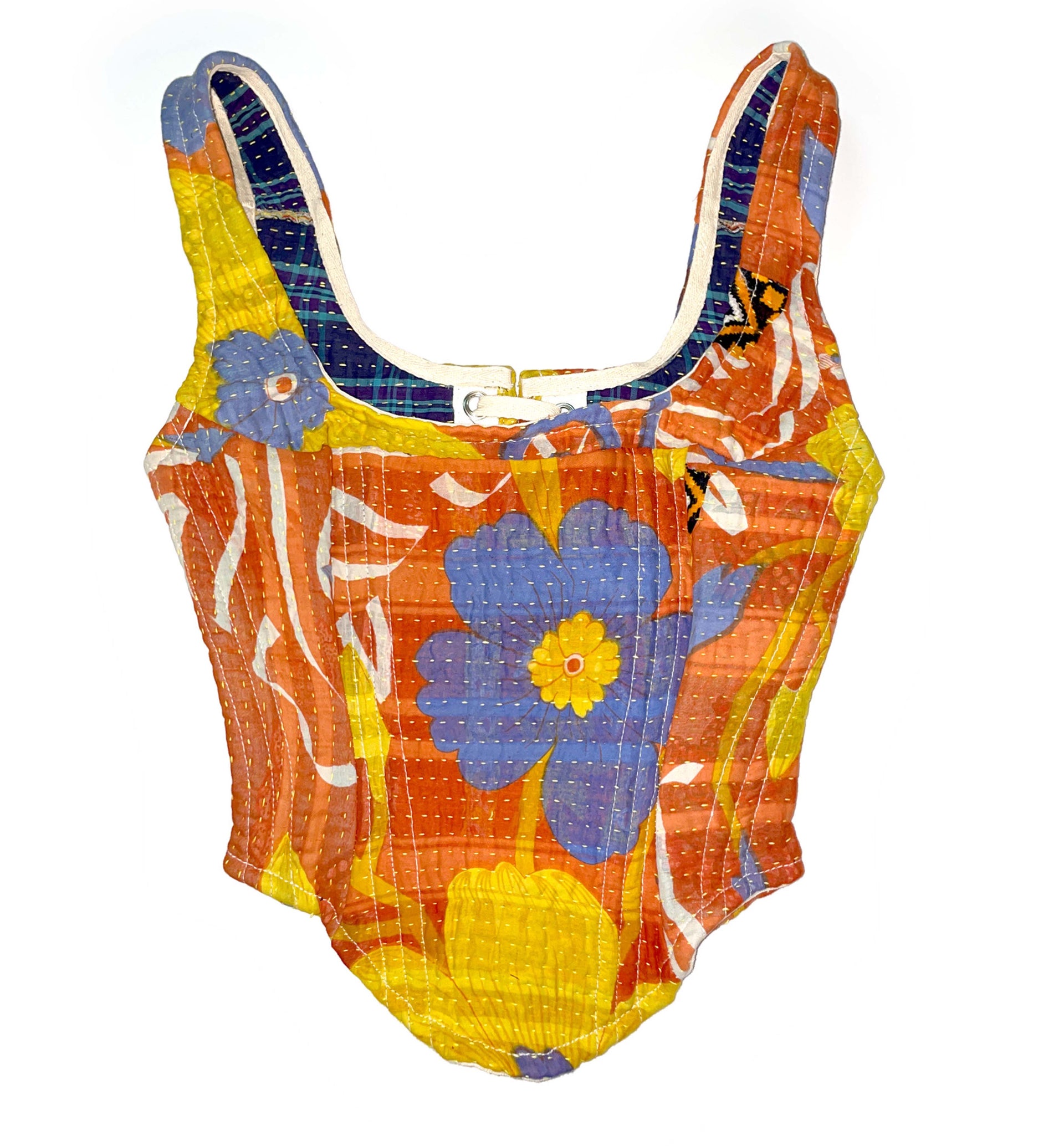 Welcome to our Siam Circle x Tansen Corset Collection.
This Katha corset is made from vintage Indian Katha fabric. It is comfortable and fits perfect on the body. 
It is a properly structured corset with lace up in the back. Can be worn day and night.
Tie tighter or looser to adjust sizing. One of a kind piece. 
WASH: Cold wash by hand