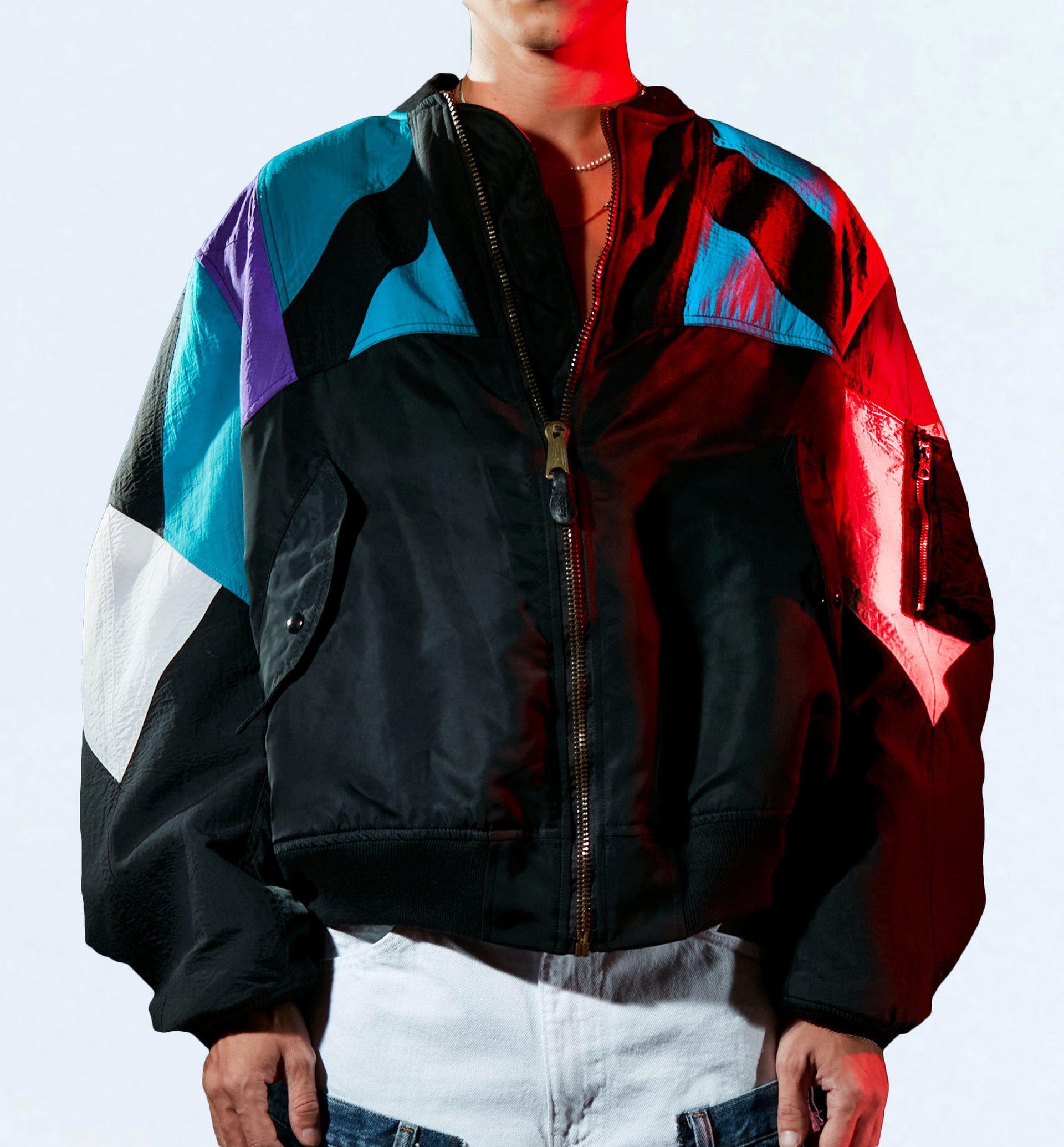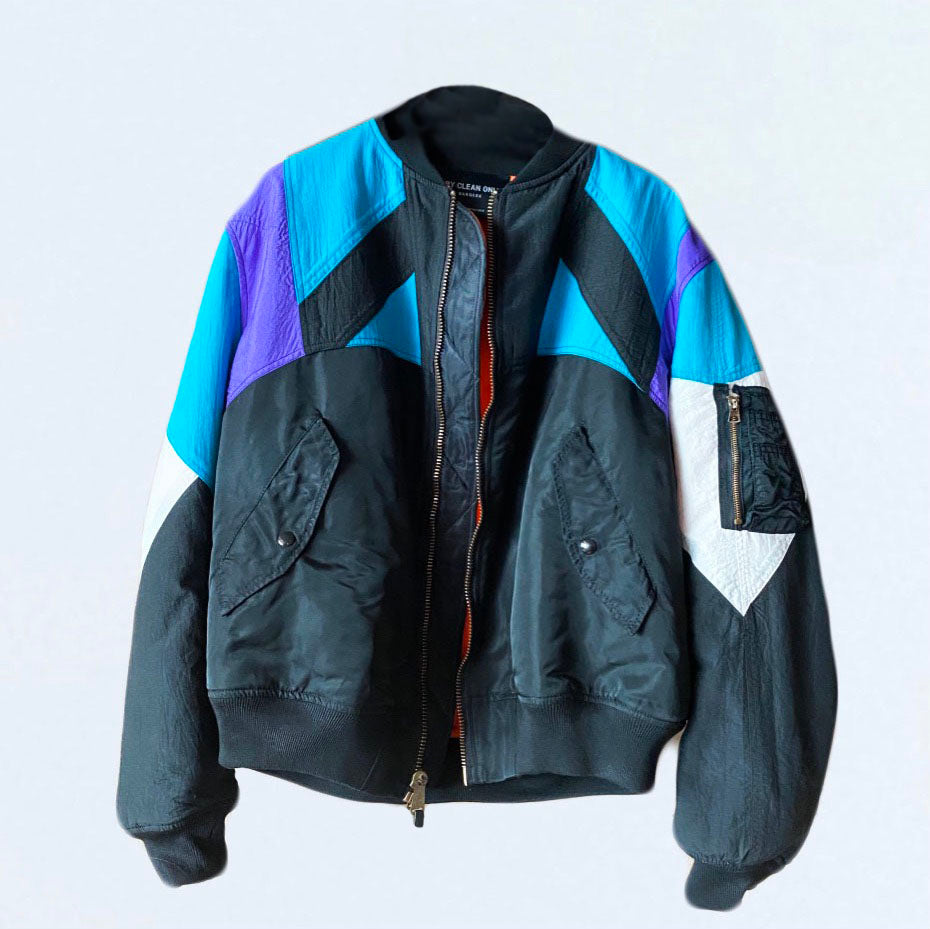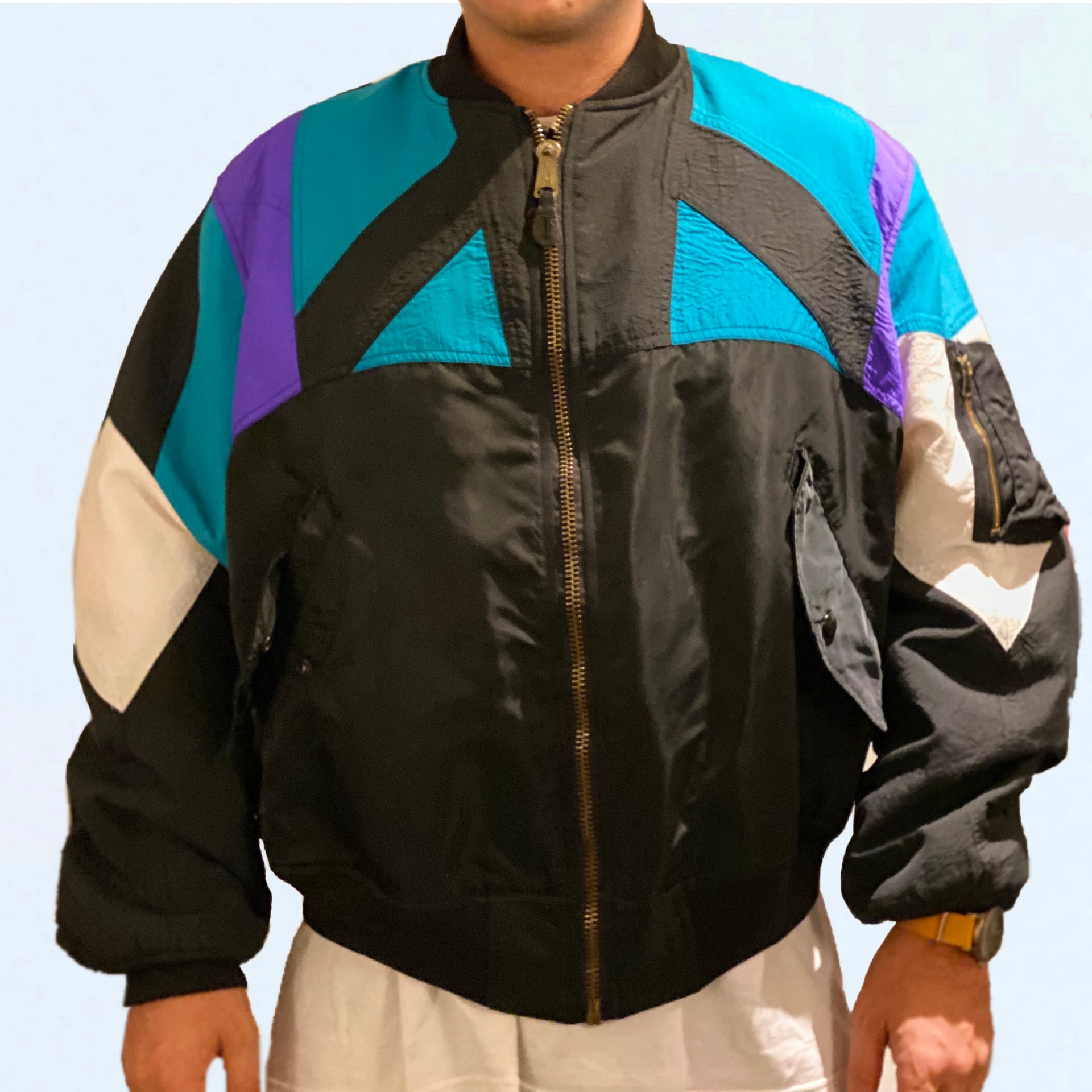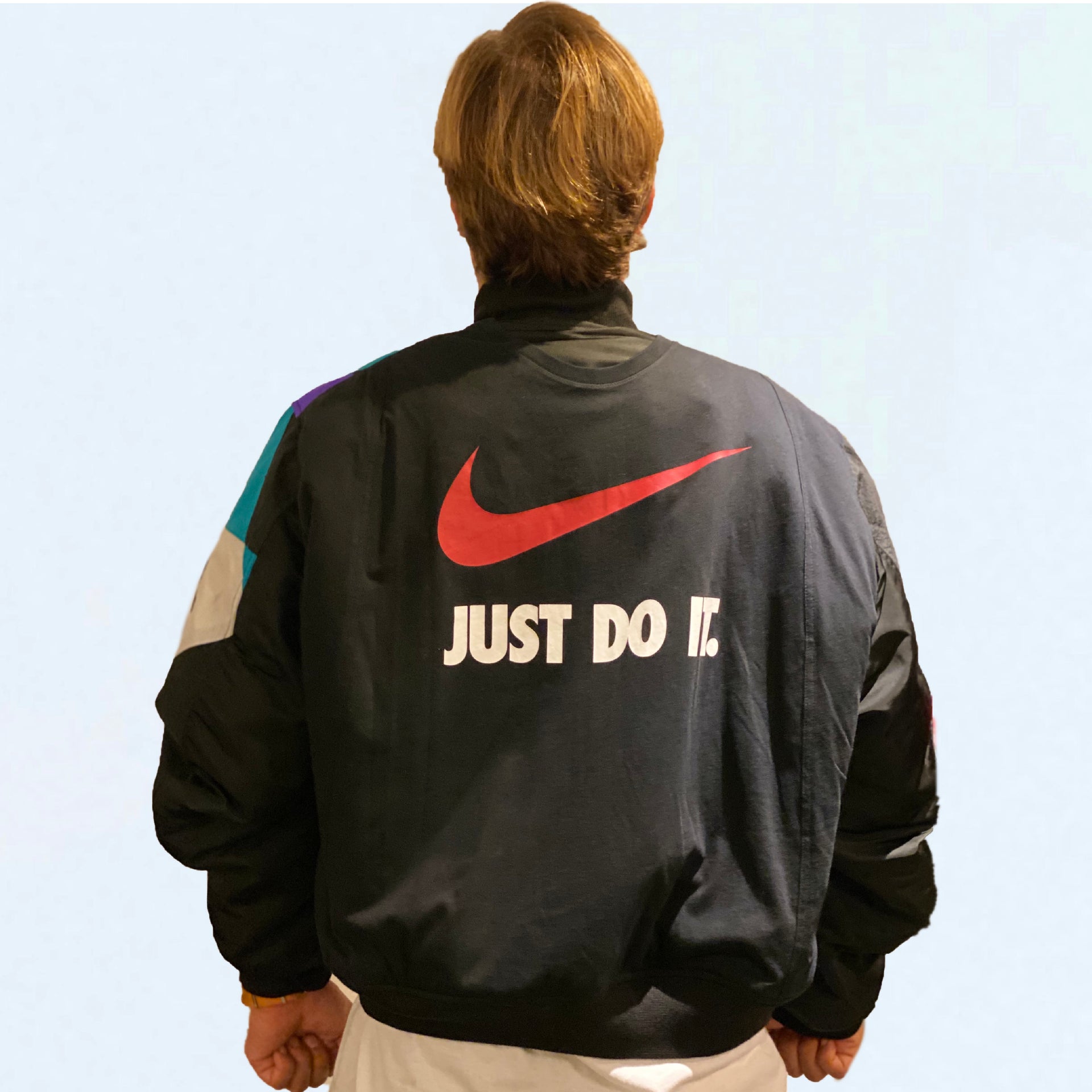 Upcycled DCO Bomber Jacket
The DCO Bomber jacket is made from 1 recycled black bomber jacket, enhanced with windbreaker material patchwork on the front and on its sleeves and a sweatshirt/tshirt sewn to the back. 
Each piece is one of a kind. 
Please enjoy the luxury of having a one off piece, with all its uniqueness and sustainable glory.