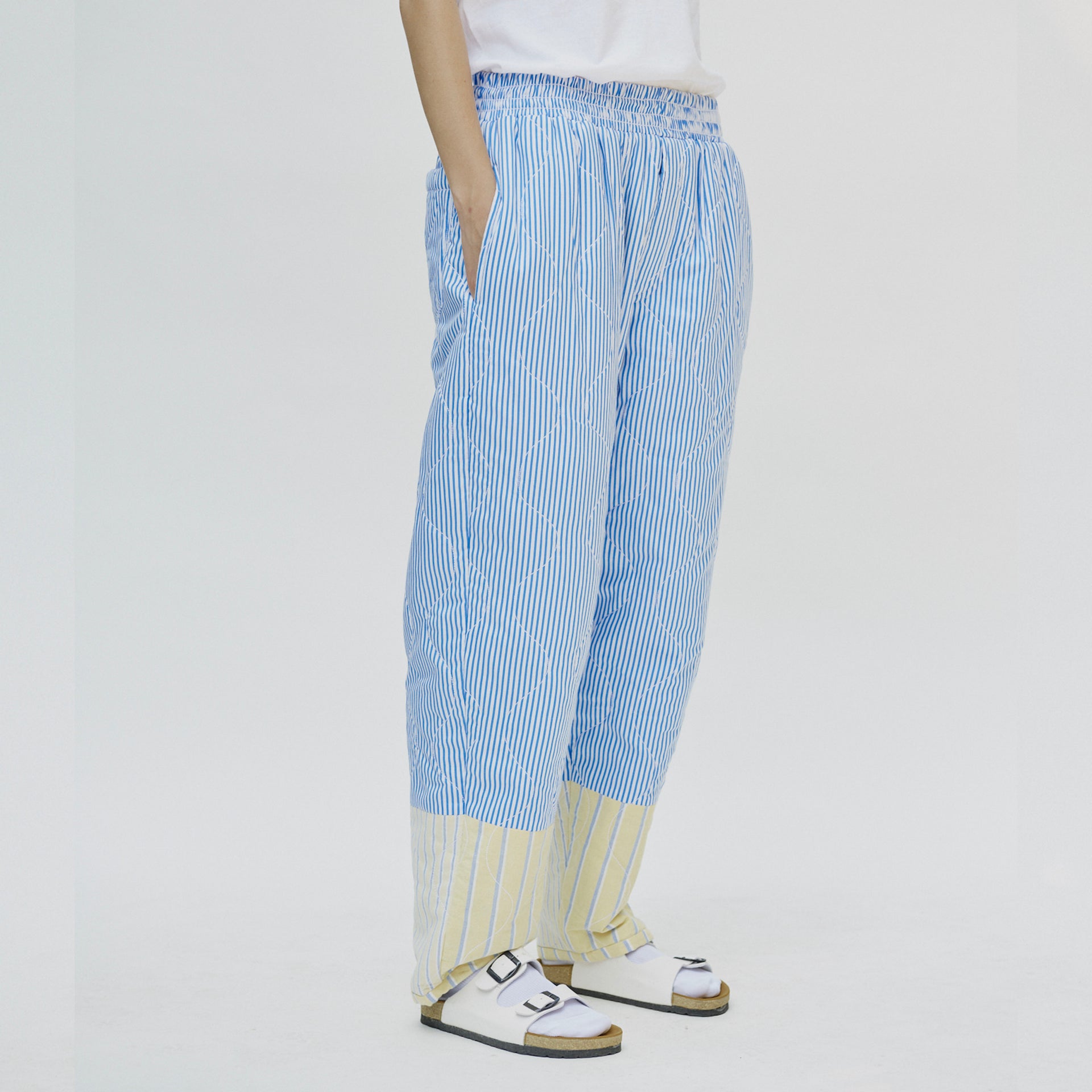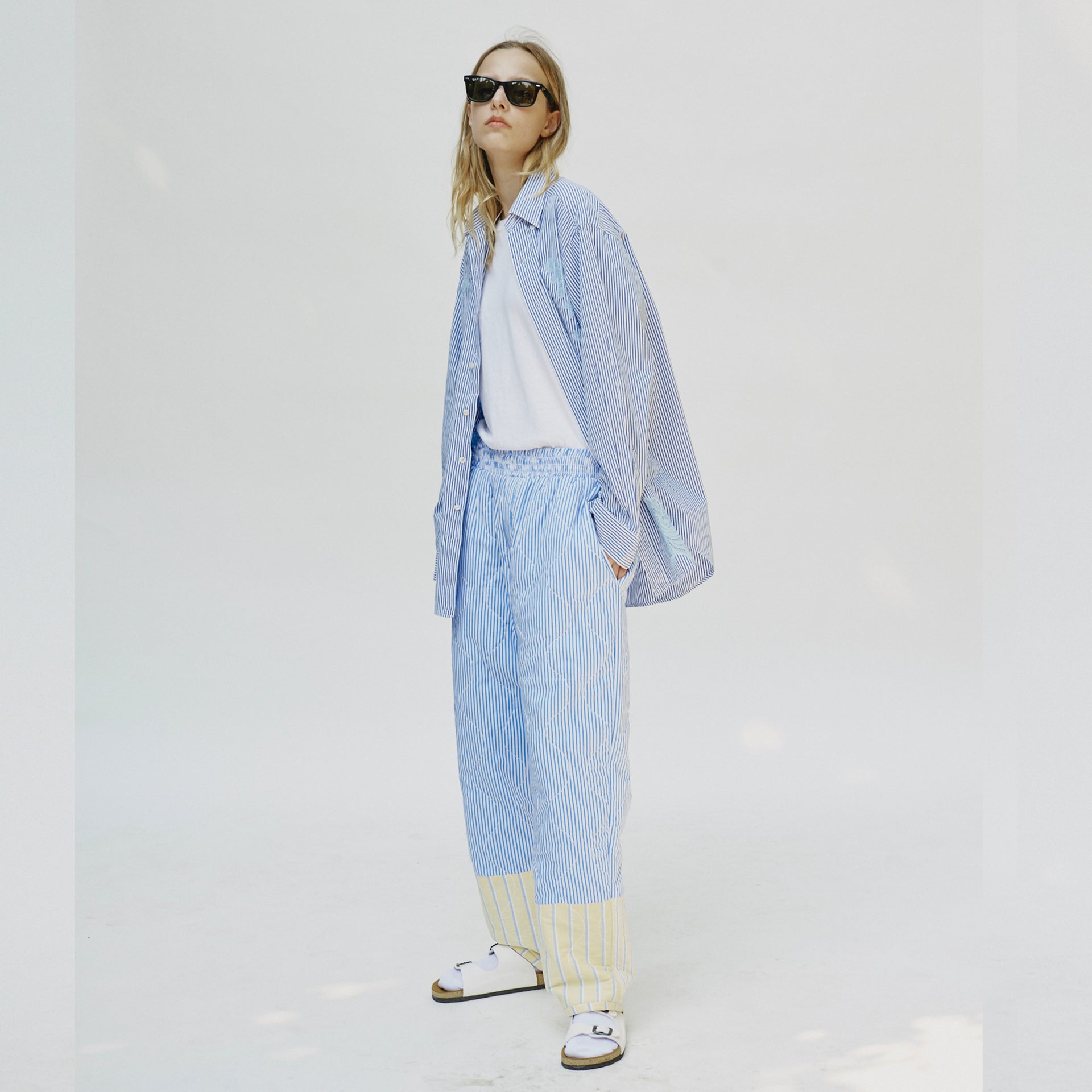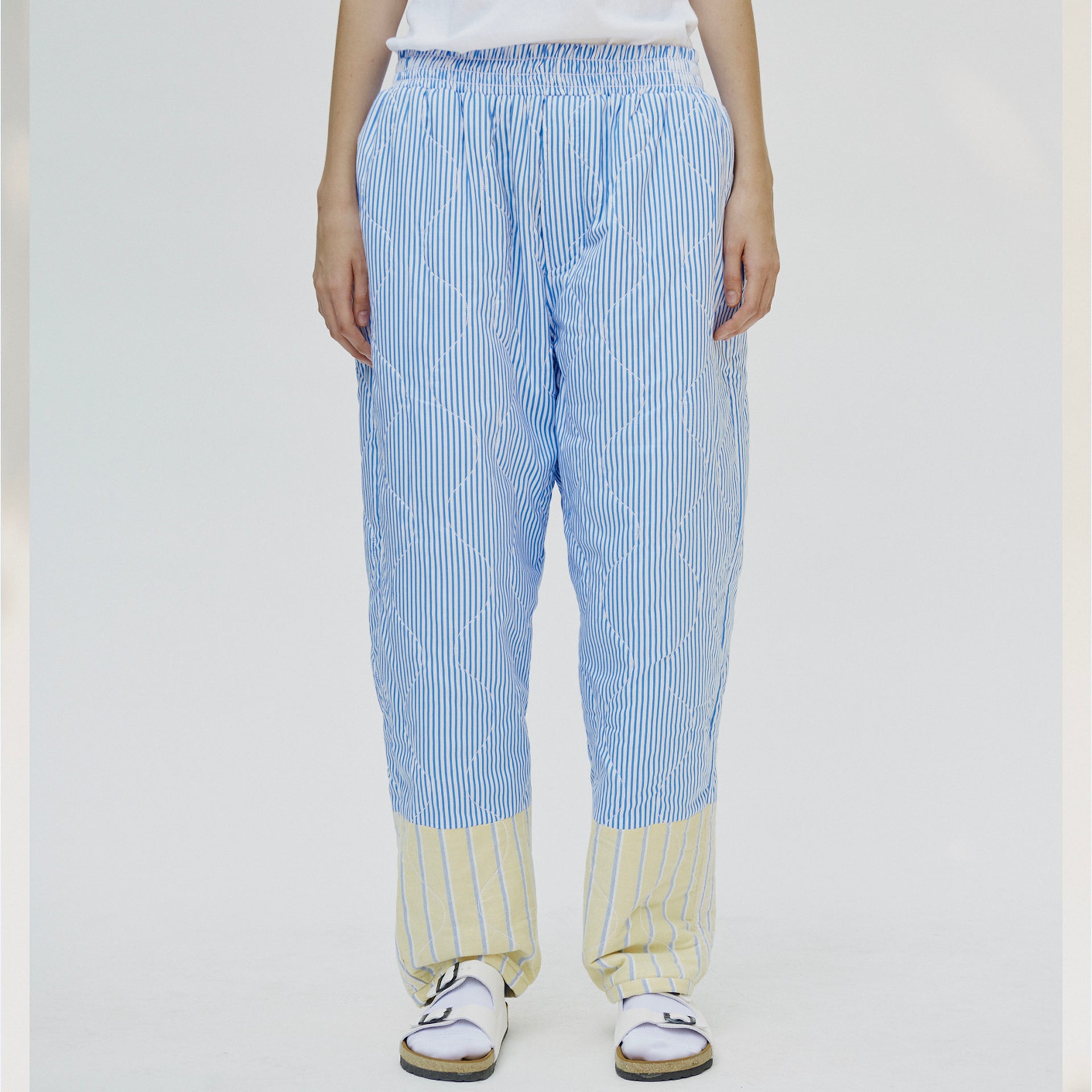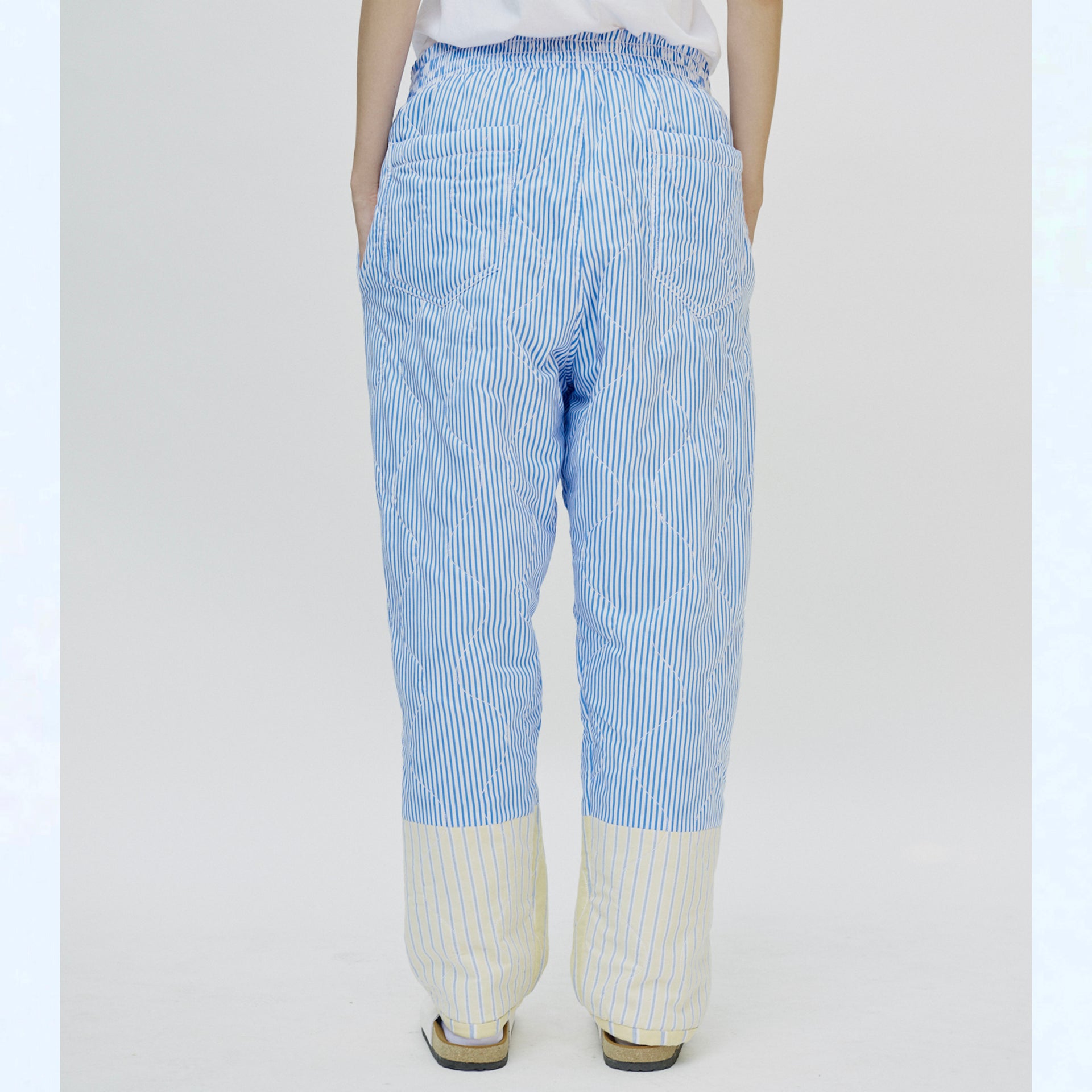 Our Upcycle PJ Pants are by Dry Clean Only.
They are wide and warm, an alternative to the usual sweatpants. They are double lined giving them extra puffiness and warmth. These Pjs are meant to be worn out, make everyone envy your comfiness. 
Upcycled Print Cotton and Satin Lining. 
No dying or chemicals were used to make this product.